AinCharacters - Planned Project
Create custom
live avatars
for your online content
AinCharacters is an ultimate platform allows you to create unique character puppets for Adobe Character Animator, perfect for any type of online content. From online streams and meetings to podcasts and social media, you can bring your ideas to life with engaging animated characters. Ready-made or custom-built, AinCharacters has got you covered
Vast experience
Over the past 6 years, we have gained extensive experience through the launch of the largest and most advanced explainer video toolkit for After Effects available on the market. With the knowledge gained from this experience and the feedback received from our users, we are now prepared to share our expertise and ideas with a much broader audience on a much larger scale
Lots of crafted materials
We're not just dreaming big, we're taking concrete steps towards realizing our vision. Our team has already created a significant collection of materials for the characters
Powerful Online Character Maker
Create your own unique
animated characters
in minutes
AinCharacters offers a unique online character maker that makes it easy to create your own custom characters with automatic puppet creation. With our extensive library of components, different styles and concepts, you can create and customize your characters and bring them to life in no time. Get ready to be seen and heard with animated characters that will take your content to the next level!
Your Move - Your Character Move
Powerful features of
Live Avatars
Character puppets has cool features and can be used by users with different skill levels, from beginners to animation pros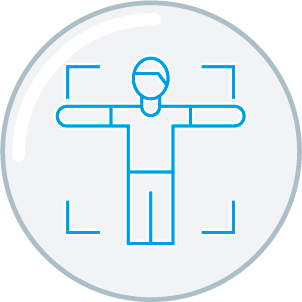 Body Tracker
Use your webcam to automatically track your puppet character's arms, torso and legs in real time using the body tracker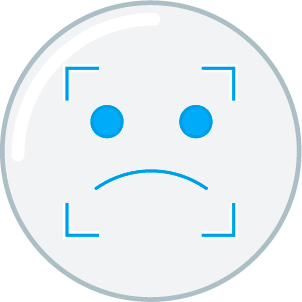 Expression Tracking
Using your webcam, you can control the eyes, eyebrows and mouth of the character in realtime based on face tracking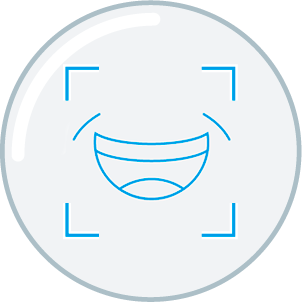 Animated Lip-Syncing
Using your microphone or pre-recorded audio, you can make your character speak in real time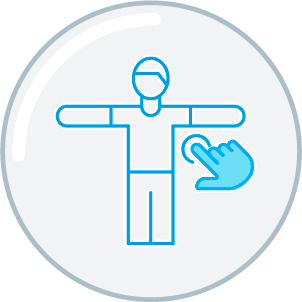 Triggered Behaviors
Triggers allow you to control various parts of the body, face and props in addition to the camera action using the mouth or keyboard
Versatile for All Kinds of Projects
Where to use
Live Avatars
?
With unique character puppets and Adobe Character Animator you can become a virtual influencer and interact with your audience. This is a great way to engage with your audience and grab their attention
In online live streams on platforms such as YouTube Live, Facebook Live, Twitch and other platforms
To create animated content with characters faster than with traditional methods
To maintain regular interaction with your audience
As a live avatar during online meetings in software such as Zoom and other similar
To create an explainer videos or video tutorials
To animate a podcast or create a live talk show
Frequently Asked Questions
Live avatars are digital representations of real people that are used in virtual environments, such as video conferencing, online gaming, or live streaming. These avatars can take on a variety of forms, ranging from simple animated characters to highly detailed, realistic representations of the individual.

Live avatars are often used to provide a level of privacy and anonymity, allowing individuals to participate in online activities without revealing their true identity or appearance. They can also offer a way to enhance engagement with an audience, by providing a more visually appealing or entertaining representation of the person.

Live avatars are created using a variety of tools and technologies, such as motion capture, 3D modeling, and animation software. Some platforms and software are specifically designed for creating and using live avatars, such as FaceRig or Adobe Character Animator, which allows users to create and animate their own avatars in real-time during video chats or live streams.

Overall, live avatars offer a new and exciting way to interact with others online, by providing a more personalized and engaging experience.
What is Character Puppets?
In the context of digital media and animation, character puppets are digital representations of characters that can be animated and manipulated in various ways. They are essentially a set of digital assets, including artwork, rigging, and other components, that allow for the creation of animations or interactive experiences featuring a particular character. Character puppets are often used in animation software or game engines to bring characters to life and make them responsive to user input or scripted events. They can be highly customizable and can include a wide range of animation and interaction capabilities, such as facial expressions, body movement, and sound effects.
What is Adobe Character Animator?
Adobe Character Animator is a 2D character animation software developed by Adobe Systems. It is used for creating animations and performances of characters in real-time. With Character Animator, you can bring static illustrations to life by tracking facial expressions and movements, adding audio and lip sync, and controlling characters using keyboard and mouse inputs. This tool is mainly used by animators, motion graphics designers, and video editors who want to add a touch of liveliness to their projects. The software is particularly useful for creating animations for explainer videos, presentations, and short films, and for live streaming and virtual events.
Find out more on the Adobe website
Are there any plans to support other software for live avatars?
At this moment, our focus is on creating and supporting character puppets for Adobe Character Animator. However, we are open to exploring other software options for live avatars in the future if there is enough interest from our community.